OUR VISION
Transform the youth into dedicated true role models in service to accomplish a refined and well purified life.
OUR MISSION
To instill incessant quest for knowledge
To provide an atmosphere for attaining quality education
To encourage and support research activities
To promote virtuous and sublime thoughts through academic competence
To mould the youth into morally responsible citizens
To empower the students for undertaking the responsibilities of the society
To inculcate ethical perspective among the students
PRINCIPAL'S MESSAGE
Arabic is the fastest growing language in the world today. It is mother tongue for 22 nations and second language for ten or more countries. Besides this, one in every six persons of world population can read and write Arabic. It is classical in terms of firm linguistic features and modern in flexibility and ability to develop in par with expanding needs of the literary world.
FOUNDER'S MESSAGE
My farthest ever dream and the recurring prayer sprout out of the heart is your accomplishment as true role models in service to people with dedication. Rouzathul Uloom's supreme pride, prestige and majesty lies only in your refined well purified life.
FOUNDER
Maulana Abu Sabah Ahmed Ali was the founder of Rouzathul Uloom Arabic College and the founder president of Rouzathul Uloom Association. He was born in 1906 at Vembanatt near chavakkad of Thrissur district.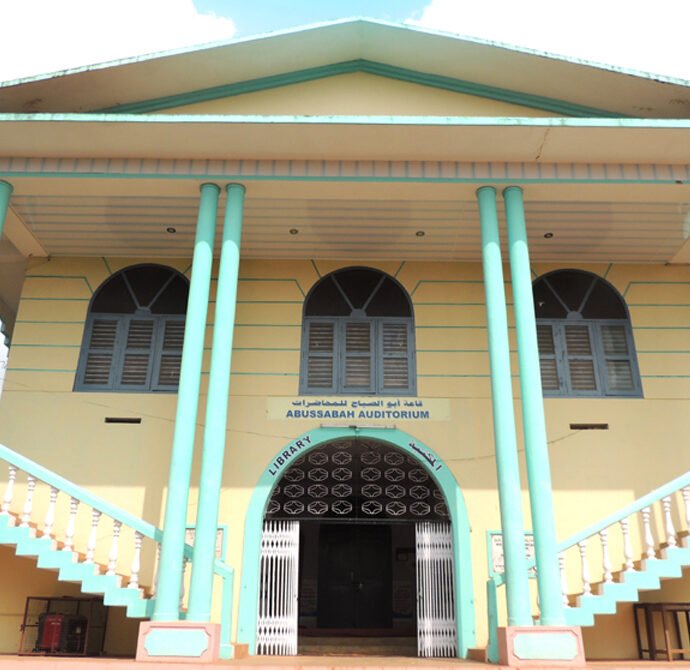 LIBRARY
The Rouzathul Uloom Arabic College Library has a collection of more than 17100 books and 50 plus national- international journals. Other than the books in Arabic language, the library has around a thousand reference texts and books in Malayalam and English languages.
INFORMATICS LAB
Informatics Lab a.k.a Liguistics and Informatics Lab and Seminar hall in the College is established on March 27th, 2019 with a view to open the world of possibilities to students through Internet facilities and focused technical programmes and courses conducted annually.
HOSTEL
Being residential campuses,Rouzathul Uloom Arabic Colleges provides comfortable hostel facilities for both boys and girls separately. The Hostel has separate canteens, play sites and other required facilities.
LATEST NEWS
ALL ABOUT RUA COLLEGE UPDATES
As a part of water conservation project drinking water facility was arranged to birds by considered the climatic changes.